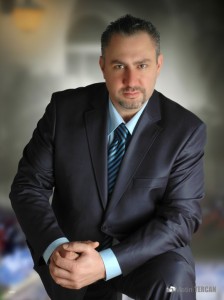 Born in 1969 in Erzincan, Surgeon Vedat Ali Canoğlu completed his primary and secondary education in various provinces and districts of the country due to his father's civil service. He graduated from Yenimahalle Industrial Vocational High School Electronics Department in 1987 and entered Ankara University Faculty of Medicine in the same year. He graduated from Ankara University Faculty of Medicine in 1993. Canoğlu pass the "Medical Specialization Exam" and started to Ankara University Faculty of Medicine, Department of Urology as a Research Assistant and completed his Urology residency in 2000. After this date, he worked as a Urology Specialist in Diyarbakır Venividi Hospital, Van Academy Hospital, Ankara Çağ Hospital, Ankara Keçiören Hospital, Ankara Lokman Hekim Hospital and Ankara Bilgi Medical Center.
Surgeon Vedat Ali Canoğlu is currently providing only circumcision service in his "Specialist Circumcision Center" in Keçiören, Ankara.
Surgeon Canoğlu established Abagrup Health Services Company in 2003. Surgeon Canoğlu is the Patent Holder and Manufacturer of the Disposable Circumcision Instrument, Alisklamp, and its New Version, Neo Alisklamp. Currently, Alisklamp is used by 3 University Hospitals, 17 State Hospitals and Many Private Hospitals, Medical Centers, and Polyclinics in Turkey. There is a Dissertation made by Impartial Scientists and more than 10 National and International Studies on the Success of Alisklamp and Circumcision. Alisklamp is exported to various countries of the world (Germany, Netherlands, England, South Africa, Kenya, Malaysia, Indonesia, Singapore, etc.) and is used successfully.
Dr. Canoğlu is a member of "Turkish Urology Association", "Ankara Association of Urologists". At the same time, he is the President of "Professional Circumcisers Association", which is the first and only association related to circumcision in Turkey.
Dr. Canoğlu is married, father of 2 daughters named İpek and Petek.